Closure of Heddon College special school confirmed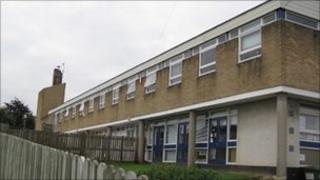 A special school in north Devon for teenagers with conditions like Down's syndrome and autism is to close.
Heddon College, in Barnstaple, which caters for about 30 sixth form students, opened two years ago.
Devon County Council has said it cannot continue funding it and, as the school has been unable to secure funding from other sources, it will close in July.
The council said pupils would go to Petroc College, a mainstream college, nearby.
Heddon College's head teacher Karen Rogers said: "We're devastated, everybody has worked so hard to develop this very special provision.
"We've done everything we can, we're just trying to stay upbeat for the students.
"There were lots of tears at school, they are very anxious."
Devon County Council, which has been providing £390,000 a year to fund the college, said: "We're sad that Heddon College has had to close... we found some money to fund it as a pilot in 2009 but the school was asked to stress to parents all along that there was no guarantee it would ever become permanent.
"We are working closely with the school and Petroc to ensure suitable courses are available for the young people."