Domesday Reloaded - 25 years on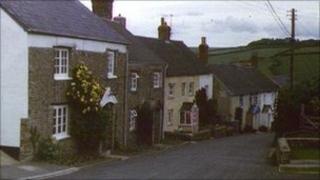 In 1986 the BBC launched an ambitious project to record a snapshot of everyday life across the UK for future generations.
A million volunteers took part, including people throughout Devon.
Now a quarter of a century later you can look at the world of the mid 1980's through the eyes of Devon's children and families from that decade.
The BBC has launched the new Domesday Reloaded website which has lots of memories from 25 years ago.
It provides a fascinating insight into Devon in the recent past, provided by youngsters living in the county at the time.
In 1986 schools and community groups surveyed over 108,000 square km of the UK and submitted more than 147,819 pages of text articles and 23,225 amateur photos, cataloguing what it was like to live, work and play in their community.
This was about documenting everyday life - the ordinary rather than the extraordinary.
Pupils in the third year at Heathcoat Middle School researched the Halberton area of Devon. They wrote:
"We found that the area was very low in its amenities and there were very few shops.
"There are two filling stations and they get their fuel from the nearby Esso Bulk Plant.
"Both of the filling stations have general stores, and also there is a repair garage.
"There are six shops comprising a Hair Stylist , four general stores, Fish and Chip shop and two pubs in the area."
Twenty five years on, Halberton is a busy community, well represented online by its own website
Youngsters from Chardstock near Axminster wrote about their area in 1986:
"It has a village school named after the church which is dedicated to St Andrew.
"There are quite a lot of Council Houses and there is a flat next door to the school.
"Chardstock is a Parish which lies on the borders of Devon, Dorset and Somerset, between Axminster and Chard.
"Originally part of Dorset, it was transferred into Devon in 1896 when the adjoining parish of Wambrook, once part of Chardstock, was added to Somerset.
"Until 1978 it was in the diocese of Salisbury but in November of that year it moved into Exeter diocese."
The youngsters in the village also wrote about transport:
"There is very little traffic in the village compared to towns like Chard and Axminster.
"During the mornings many lorries pass by including Milk Tankers, Tractors and Heavy Goods vehicles.
"Most villagers have cars and this makes village lanes busy.
"Just recently the roads have had a new surface put on over the old one which had pot holes."
Twenty five years on, after freezing winter temperatures, pot holes continued to haunt the county's drivers.
In 1986 Beer youngsters were fascinated by an historic musical instrument. The Beer children wrote:
"In Beer there is a Wurlitzer organ. It was the first Wurlitzer organ that came from the U.S.A.
"The organ was installed in the Congregational Chapel in 1925.
"In those days it wore a brass plate that bore the words "Hope Jones Unit Orchestra" which has now worn away.
"Each year people ask to see and play the organ, a man even comes from Holland just to have a go on the organ."
Revisiting 1986
On Monday 16 May, BBC Radio Devon will also go back in time featuring memories from 1986.
There will be plenty of nostalgia as part of the Interactive Lunch which is on air from 12 until 1500.
Listeners will be invited to share their memories and photos from 25 years ago.
Got photos and memories of Devon in 1986? Visit the Domesday Reloaded to find out how you can get involved.