Skiing Europe probed by police over fraud allegation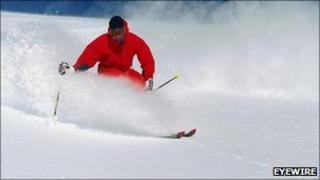 A tour operator based in Devon is being investigated by police for alleged fraud.
Devon and Cornwall Police said Skiing Europe, in Colyton, was being investigated following a complaint.
Earlier this year, a number of schools which had booked ski trips through the company cancelled them over concerns there was no accommodation.
Skiing Europe said it was "initiating action against those responsible for the situation".
Students refunded
In February, Tavistock College in Devon called off an £800-a-head ski trip for 112 pupils.
The county council is refunding about £90,000 to parents who had paid for the trip.
The council had approved Skiing Europe as a tour operator for schools to use.
A police spokesman said: "The investigation is at an early stage and officers are also liaising with other forces throughout the country as well as trading standards."
Devon Trading Standards said it was "monitoring the situation".
When Tavistock College cancelled its trip, Skiing Europe said the cancellations were not necessary and accommodation lost at a large hotel "had been very suitably replaced".
Commenting on the investigation, Skiing Europe said in a statement: "We have not been contacted, have done nothing to warrant this, but are however initiating action against those responsible for the situation."