English Riviera hoping to bask in Metronomy album glow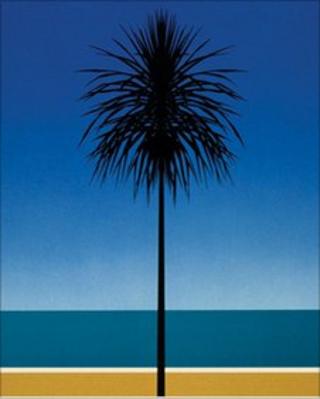 Devon's English Riviera is more usually associated with bucket-and-spade breaks, Fawlty Towers and Agatha Christie than as a holiday destination for hip young 20-somethings.
But the tourist board for Torquay, Paignton and Brixham is hoping the new album by electro-pop outfit Metronomy may change all that and do for the Riviera what the Beach Boys did for California.
The band's album The English Riviera, which went into the charts at number 28 on its release, is a homage to all things Torbay.
And the English Riviera Tourist Board said the number of people googling its website had been "going crazy" since the album came out.
The band's lead singer and songwriter, Joseph Mount, grew up in nearby Totnes and the album features sounds from the South Devon coastline, including seagulls, waves and the local radio station.
Mount said: "I just fantasised that this area was a cutting edge place of music and youth culture, which it isn't at all.
Missing demographic
"[I was] imagining that this part of England creates a specific kind of music - the 'Devon sound' - similar to West Coast studio music of the 1970s.
"This was just me writing a fantasy about Devon being this cool place like Portland, Oregon, so saying 'I'm from the English Riviera' to the music press would get you a few column inches, instead of reminding you of Fawlty Towers."
Lydia Stone, from the English Riviera Tourist Board, said: "The band's demographic is 18 to 24-year-olds, which is a demographic that we've been missing.
"We've obviously already got families and older people coming here.
"Metronomy are quite a middle class band and it would be great to have that market. We're hoping that this is the start of something big for us.
The band's album cover has borrowed the tourist board's old logo - one of the palm trees synonymous with the Riviera.
And the band, who are due to play the Reading, Leeds and Glastonbury festivals this summer, have just spent several days filming the video for their next single, The Bay, in and around Torquay.
Travel Journalist Nick Wyke said: "The English Riviera is not California, nor will it ever be. Our expectations are so high now in terms of what we expect that you've got to compete on every level to attract people.
"But having your own soundtrack to a tourism campaign would be a useful thing. An album like this can kick start a certain amount of media interest and revival. Bournemouth has its surf, Brighton has its gay scene, Whitstable has its oysters, Torbay needs to find its USP."
Other significant bands and songwriters to have come out of Devon in recent years include Show of Hands, Joss Stone and Muse.
In 2009 Muse played to 14,000 fans at two "homecoming" gigs in their home town of Teignmouth, just up the coast from Torbay.
Metronomy has not yet revealed whether it is planning to grace the English Riviera with a similar homecoming tour.