Lundy fishing ban has 'positive effect'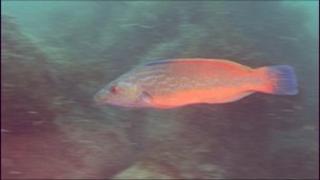 Divers said they believe a fishing ban off part of the Devon island of Lundy is having a positive effect on sea life.
The first underwater survey of Lundy's "no take" zone in three years was filmed for the BBC's The Truth About Wildlife.
The zone was set up off the east coast of the island eight years ago.
Previous research showed a recovery in lobster numbers but no evidence that other species were recovering.
Marine Consultant Dr Miles Hoskin said: "Part of the reason that the 'no take' zone was set up was a concern that the potting activity was damaging some other species of conservation importance like pink sea ferns and sponges and soft corals."
He said, while previous dives had not revealed "any evidence" that they were recovering, the latest dive had shown a new "richness of life".
Research done in 2008 showed lobsters were seven times more abundant within the protected zone than outside it.
Last year the sea around Lundy became the UK's first Marine Conservation Zone, with government protection to preserve sea life.