Police seize 50 'stun guns' from car in Paignton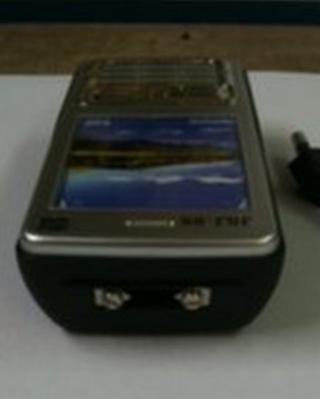 Fifty suspected stun guns designed to look like mobile phones have been seized from a car in south Devon.
The red Audi and its occupants were stopped by police on Torbay Road in Paignton at about 1645 BST on Monday.
The suspected stun guns are being tested to establish whether they are real and how powerful they are.
A 44-year-old man, from the Paignton area, was arrested and bailed until 10 August. A 17-year-old girl was also arrested and released without charge.
Stun guns are illegal in the UK.
The weapons are used to give someone an electric shock and momentarily incapacitate them.