Plymouth arson police arrest two men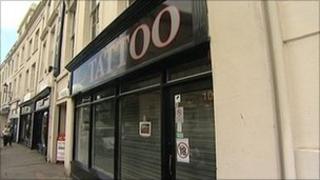 Police in Plymouth investigating a number of suspicious fires and suspected fire bomb attacks have arrested two men.
Fires being investigated include one at a boxing gym in Prince Rock, a tattoo parlour in the city centre and a home in the Crownhill area.
Fires in several vehicles are also being investigated.
Two men, aged 20 and 24, were arrested on Sunday and released on bail until September, police said.
Supt David Sumner, of Devon and Cornwall Police, said a number of detectives were involved in the investigation, code-named Operation Brigadier.