Torbay hotel closes after norovirus stomach bug strikes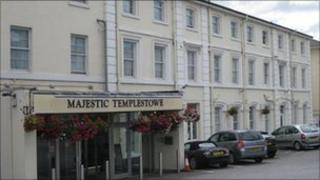 Thirty guests at a Torquay hotel have been struck down by the stomach bug norovirus.
Management at the Majestic Templestowe have decided to close the hotel for a week, from Friday, for a cleaning operation to eradicate the disease.
Other hotels in the resort, including the Regina, have also been affected in the last few weeks.
Torbay Council's community safety department has taken samples to identify the source of the bug.
James Wright, owner of the Majestic Templestowe, said guests had started falling ill about 10 days ago so he closed the hotel last weekend.
It re-opened on Monday but people started falling ill again, hence the decision to close again for a whole week.
Mr Wright said: "The hotel will be stripped down to break the chain.
"It is nothing to do with our hotel.
"It could be brought in any time, especially from aeroplanes, coaches and trains."