Postman suspended after undelivered mail found in Devon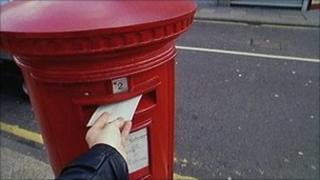 A postman has been suspended in Devon after undelivered mail was recovered from an address in the Torquay postcode area, Royal Mail has said.
The company said a quantity of mail was recovered and that it would be examined in an investigation before being delivered as soon as possible.
Any customer whose mail was delayed or interfered with would receive an apology, it said.
Royal Mail said it had a "zero tolerance approach to any dishonesty".
"That stance is shared by the overwhelming majority of postmen and women, who are honest and hardworking and who do all they can to protect the mail and deliver it safely.
"We will always seek to prosecute the tiny minority of people who abuse their position of trust," Royal Mail added.