Devon grammar head urges change for disadvantaged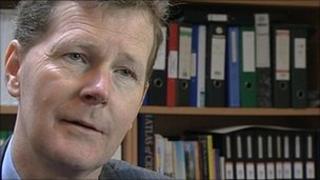 A Devon grammar school head teacher says he would like to make allowances for children from poorer backgrounds.
Paul Evans of Colyton Grammar said School Admission Codes meant decisions were taken solely on performance.
The government wants to allow successful academies, including grammar schools, to take on more pupils and is consulting on changes.
Colyton, one of seven selective state schools in Devon, has one of the best academic records in the UK.
A BBC survey in 2008 found 81% of parents of grammar school children coached them, half paying for private tutors at an average cost of £700.
That has led to criticism in some quarters that grammar schools have been hijacked by the middle classes.
'Engines of change'
Mr Evans believes there may be valid reasons why a child from a disadvantaged background does not score as highly in the 11 plus and he would like to be able to make allowances for that.
He said: "The key has to be that grammar schools should be providing high-class education for deserving children regardless of their social background.
"And they should be engines of change in society.
"They should be providing a leg-up for young people like I had back in the 70s.
"If we can do that, that's got to be a good thing."
He added: "There is clearly a lot of middle class investment in coaching but I don't think it always works."
The Department for Education said there were no plans to end academic selection in grammars schools, but there may be more collaboration between them and non-selective schools.
Many already work together to run some courses, sharing teachers and students to make cost savings.
The government's consultation over changes to admissions finishes in August.