Cancer conference explores aftercare for survivors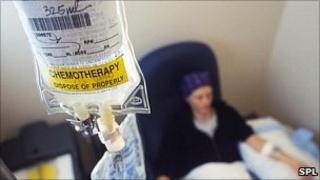 A conference to explore how cancer patients can be given more support after treatment has been held in Devon.
It is estimated that there are more that 70,000 people living in Cornwall and Devon who have had cancer treatments since 1985.
Improvements in medicine now mean there are more people living in remission.
The conference organiser, Peninsula Cancer Network, wants to give every patient a customised care plan for a life as healthy and active as possible.
The conference drew together patients, carers, employers, charities and health service staff across the region.
Cancer patient Bob McIntyre, 64, said the support from his employer allowed him to ease back into work gently.
'Shorter hours'
Mr McIntyre has worked for pasty makers Ginsters for 14 years, but six years ago had surgery and radiotherapy for throat cancer.
His personnel officer, Vicki Jensen, said the company valued their employees so "takes trouble to help them get back to work after illness".
She said: "When they are ready and when the consultant is ready, in agreement with the occupational health service and the management, they come back in perhaps a phased return to work programme or working shorter hours."
Mr McIntyre said it was "really helpful as it allowed me to reintegrate into the business gradually and regain my strength".
Cancer surgeon Nigel Acheson, medical director of the Peninsula Cancer Network, said: "It's really important that we all work together focusing on the patient to make sure that each individual receives the support and the services that they require."
The Network brings together all organisations involved in the provision of care for cancer patients both inside and outside of the NHS to improve cancer services for the people of Devon and Cornwall.