Death fear over Brixham and Swansea coastguard plans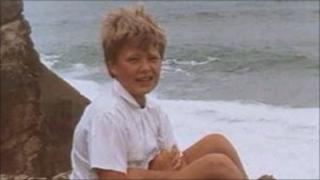 A man whose nephew drowned in Devon fears there could be more deaths after the closure of two coastguard stations.
John Smith's nephew, Mark Woodward, 13, drowned at Rapparee Cove in Ilfracombe in 1989.
Mr Smith said he believed the closure of Hartland Coastguard Station prior to this had contributed to his nephew's death.
He said he believed local knowledge would be lost once Brixham and Swansea coastguard stations closed.
The coastline will instead by covered from Falmouth and Milford Haven.
Mr Smith said after the Hartland station closed, the station which took over had less local knowledge and was unable to pinpoint his nephew's position when he got into difficulty.
'More deaths'
He said a lack of local knowledge meant the coastguard did not know the cove and time was lost as the caller repeated the name several times and spelt it out.
Mr Smith said: "There was some 20 minute delay before they got there. Holiday-makers were scrambling down this cliff to get to him and sadly the helicopters got there too late.
"The closure of Hartland and now the closure of Swansea and the subsequent loss of local knowledge, I fear, will lead to more deaths."
An inquest into Mark's death recorded a verdict of accidental death by drowning but the coastguard accepted there were mistakes in the way the 999 call was handled.
The Department for Transport announced earlier this month that Brixham and Swansea Coastguard stations would close by 2014.
Sir Alan Massey, the chief executive of the Maritime and Coastguard Agency, said: "We're not making the best use of technology, nor of the capability of our people.
"What we're seeking to do now is make the best of the local knowledge that we have, make the best of the networking technology that we have so that actually our responses will be more accurate and faster in terms of rescue co-ordination than they were back then [in 1989]. "