Devonport's HMS Sutherland sent to Libya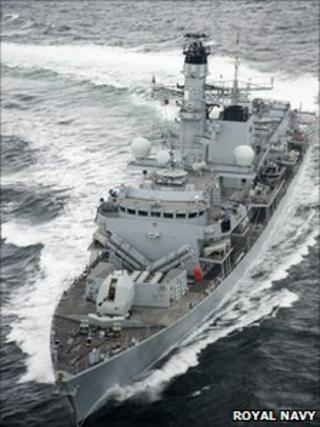 A Plymouth-based frigate is being sent to Libya as part of the Nato mission to protect civilians.
HMS Sutherland left Devonport in April as part of a deployment to the Mediterranean.
The Type 23 frigate will assist to uphold the United Nations arms embargo as well as protecting people in Libya.
Warships have been blockading Libyan ports as part of Nato operations against Col Muammar Gaddafi and his forces.
The present HMS Sutherland was launched on 9 March 1996.
It was commissioned on 4 July 1997 and after a period of sea trials and training, deployed to the Falkland Islands for six months.