Wife who smothered ill husband with pillow sentenced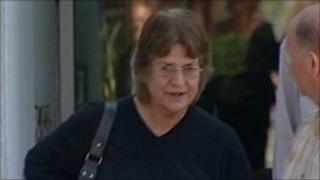 A woman from Devon who twice tried to smother her ill husband with a pillow has been sentenced.
Margaret Sandercock, 65, of Trobridge near Crediton, Devon, cares for husband Graham, who has Parkinson's disease.
At Exeter Crown Court, she admitted putting a person in fear of violence by force and was given a supervision order for two incidents.
Mr Justice Butterfield said Parkinson's disease was "cruel" and had a "draining and debilitating effect" on carers.
The court heard Mr Sandercock, who is in his late 60s, had suffered from Parkinson's Disease since 1983 and was unable to walk or feed himself.
His wife is his full-time carer and had been given a Royal British Legion award in 2010 for fundraising.
But she told the court she felt isolated, lonely and her caring was unappreciated.
In July 2010 she was found slumped in the graveyard of Crediton parish church and confessed to trying to smother Mr Sandercock, her husband of 44 years.
Mr Justice Butterfield told the court he hoped the supervision order would help the defendant get her life back on track and she could one day be reconciled with her husband.
Prosecutors agreed not to pursue a charge of attempted murder after Sandercock admitted the lesser charge.