Cornwall print firm Wyndeham cuts 58 jobs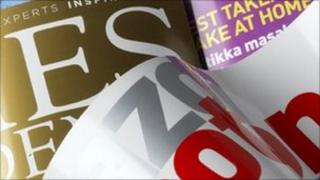 Nearly 60 jobs are expected to go at a printing firm in St Austell, Cornwall.
Wyndeham Press Group, which took over St Ives Roche in April, blamed increasing costs of raw materials and falling orders.
It is proposing to make 58 redundancies at the site which will affect all departments and a 30-day consultation process has started.
In May the company announced it planned to close its Plymouth factory with the loss of 145 jobs.
Paul Utting, chief executive of Wyndeham Group, said: "It is disappointing to have to give notice of this additional action.
"The web offset sector in the UK is under severe stress following unprecedented increases in raw material and utility costs compounded by reducing volumes of work."
He added that despite significant investment in the plant in recent years, the overheads were too high to keep the current level of workforce.
"Against this backdrop, even a site like Roche, with modern equipment, needs to make changes in order to remain viable."