Grants to help groups finance visits to Exmoor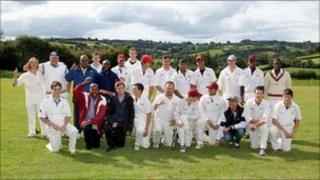 Grants for groups to visit Exmoor National Park are being offered by the park's authority.
Up to £1,000 per group is available for people who would not normally be able to afford a trip to the moor.
The money is intended to help pay for transport to the park on the Devon and Somerset border, or accommodation.
Tim Braund, from the National Park Authority (NPA), said it was an opportunity for people to "experience the delights of the National Park".
He said: "We find that organisations can often raise funds for accommodation, transport costs or activities, but not for everything.
"The aim of this fund is to find that final bit of cash to give people the opportunity to experience the delights of the national park who would otherwise be denied the chance to visit one of Britain's breathing spaces that many of us take for granted."
The NPA said it particularly wanted to hear from schools, youth organisations, disability groups and community groups based in urban areas.
Last year, the Bristol West Indian cricket team visited the moor and played the local Exford team in a trip organised by the Mosaic Project.
The Mosaic Project promotes the national parks to young people.