Plans to move Leaderflush Shapland door factory on hold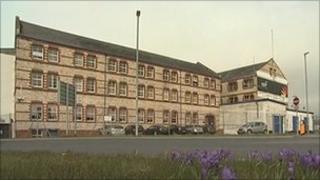 Plans to relocate manufacturing from a north Devon door factory to the Midlands have been put on hold, the site's new owner said.
Leaderflush Shapland in Barnstaple will continue manufacturing in Barnstaple until at least the end of December 2011, the Laidlaw Interiors Group said.
The company said it was carrying out a thorough review into the plant to assess its long-term future.
The factory has been in the town since the 1850s and currently has 95 staff.
Plans were announced in March for Leaderflush Shapland to move manufacturing to Nottingham while about 50 sales and support staff remained in north Devon.
The Laidlaw Group acquired Leaderflush Shapland on 1 August.
Executives from Laidlaw are in Barnstaple, talking to staff and management.