Polar bear attack leader Spike Reid has third operation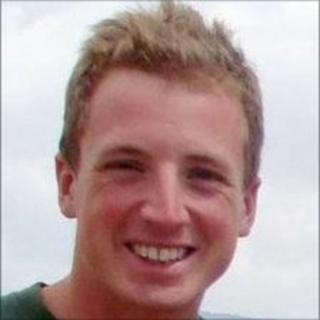 The man who killed a polar bear which attacked a group of students on an expedition in Norway is having a third operation to treat his injuries.
Group leader Michael "Spike" Reid, 29, of Plymouth, was one of five people mauled by the animal in Svalbard on 5 August. One teenager was killed.
Before his surgery, Mr Reid tweeted: "Another day, another operation. Please cross your fingers for me."
The latest procedure is taking place at Plymouth's Derriford Hospital.
In a previous Twitter post, Mr Reid said: "At the mo I can't breathe, eat or talk thru my mouth.
"I'm off 4 my big op now. Want my broken jaw, fractured skull & eyesocket damage fixed."
The attack on the campsite, near the Von Post glacier, about 25 miles (40km) from Longyearbyen, took place early in the morning on 5 August.
Horatio Chapple, 17, from Wiltshire, a student at Eton, was killed during the attack.
The trip for 80 people was organised by the British Schools Exploring Society, a youth development charity based in London.
Polar bears are the largest land carnivores, reaching up to 8ft (2.5m) and weighing 800kg (125 stone).