Park School smashed windows: Two arrested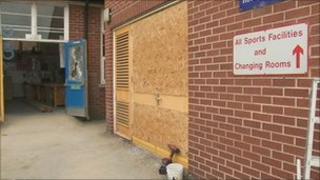 Two youths have been arrested after about 250 windows were broken at a north Devon school, Devon and Cornwall Police said.
North Devon Council said that Park School and its sports hall had been badly damaged in the Monday night incident.
The council said "urgent action" was being taken to secure the building.
The sports hall is used as a hire venue and had been due to host an annual hockey festival this weekend.