Emergency accommodation use in Devon increases by 10%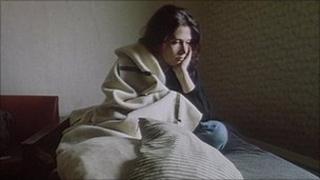 The number of emergency accommodation users in Devon has risen by 10%.
In the second quarter of 2011, 410 people were being housed by councils, up from 371 in the previous quarter, figures compiled by the BBC found.
The biggest increases were in Torbay, which saw a rise from 46 to 76, Plymouth, up from 64 to 87 and North Devon, from nine to 22.
Some districts decreased, with Mid Devon going from 12 to five, West Devon nine to five and Torridge 17 to 11.
Steve Webster, from housing charity Shelter, said the organisation was "very worried" about people in such accommodation, which is often B&Bs or smaller hotels.
He said: "What we're seeing anecdotally is through our Devon advice centre.
"More people are being given notice and, consequently, there are more people making applications and going into temporary accommodation."
Councils around the county said they worked hard to ensure people were in such accommodation for as short a time as possible.
Exeter City Council, which saw such cases fall from 145 to 136, said it carried out in-depth investigations into the reasons for homelessness.
It said such accommodation was generally only provided for emergency cases where the applicant was in priority need.
Torbay Council said it also tried to minimise such placements, not least of all because of resource concerns.
Councillor David Thomas, who is in charge of housing at Torbay Council, said: "It's costing us £81,000 a year keeping people in B&Bs. It's still a lot of money."
Plymouth City Council's assistant director for strategic housing, Stuart Palmer, said it also tried to keep B&B use to a minimum.
He said: "We only use B&B for a very limited time, between one and three weeks.
"It's an emergency measure. We have our own housing stock, like flats, which we use."
The government said it had protected a homelessness assistance grant, with £400m over the next four years to support work by local authorities and the voluntary sector.