Covert patrols in Torbay after thefts from vehicles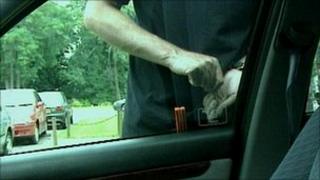 Police in Torbay are carrying out covert patrols after a number of thefts of valuables from vehicles.
Items targeted included loose change, sat-navs, coats, mobiles phones, bags and luggage, police said.
Drivers have been urged to ensure they locked doors and windows and removed items of value, particularly when visiting isolated beauty spots.
Sgt Gaynor Bell, of Devon and Cornwall Police, added: "It takes only seconds for an opportune thief to break in."