Torbay faces more parking meters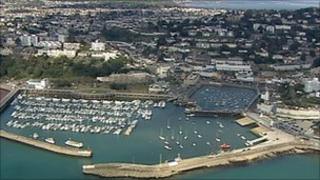 A Devon resort is planning to install more parking meters and clamp drivers who refuse to pay parking fines.
Torbay Council is also considering introducing mobile enforcement vans equipped with CCTV and a pay as you exit car park.
The proposed changes are part of a review and consultation which has just started.
Some local traders said meters were already putting people off coming into the area.
Councillor Robert Excell said the council wanted to make more "commonsense" of the parking system.
More meters would increase revenue for the council, but some parking meters could be moved elsewhere "if they are not being effective".
Traders 'victimised'
He claimed charges in the town were fair - with £2 to park in the seafront in the morning and another £2 in the afternoon.
But he said some people were abusing the system which had prompted the proposal for clamping.
"We have one vehicle alone that has had over 90 tickets," he said.
"They are taking valuable parking spaces and are abusing the law."
Mr Excell said the council had not yet found the owner but changes in the rules would allow clamping and removal which is currently not allowed.
Roy Martin, who runs an electrical shop, said: "The town centre is dying as most town centres are.
"I think we are being victimised.
"You shouldn't be charged for coming into the town centre when you are not charged for going to out of town shopping centres."