Events for Okehampton after job closures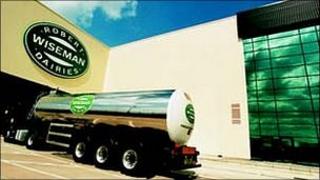 Hundreds of people who have lost their jobs in a Devon town since the beginning of the year have been offered help to get back into work.
Okehampton was hit by three factory closures which put more than 300 people out of work.
Now Devon County Council has organised Okehampton Works to highlight training and employment opportunities in the area.
The week-long event includes skills fairs, job fairs and income advice.
Sessions on how to start up businesses are also being held.
'A beginning'
Earlier in the year three firms announced they were shutting up shop in the town.
In February, Robert Wiseman Dairies said its Okehampton plant was closing with the loss of 69 jobs.
Days later, frozen desserts firm Polestar announced 232 jobs were going at its factory, then in March Browne's Chocolate went into administration putting a further 20 people out of work.
Browne's and Polestar did restart production, but on a much smaller scale.
Most recently, Kerry Ingredients announced in June that its Okehampton site was no longer viable and would close in March 2010.
It intents to move production to a factory in Shropshire and said all 106 members of staff in Devon will be offered the chance to relocate.
Devon County Council said unemployment in the town rose from 241 in July 2010 (1.7% of its working age population) to 339 in July this year (2.4% of working age population).
Mayor of Okehampton Maureen McDonald said the town needed to recover and she described Okehampton Works as "a beginning".
"It will only be successful if the employees and employers come along and take every opportunity that's being offered to them," she said.