Jason Pope: Payout 'unlikely' over Angola death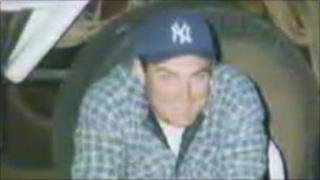 A mother's battle to win full compensation for her son killed by guerrillas in Angola is unlikely to succeed, despite a legal success.
Jason Pope, 24, from Teignmouth, Devon, was working as a geologist in a diamond mine when it was raided.
His employer Energem Mining (IOM), which should have insured his life for $240,000, has run out of funds.
The Court of Appeal said despite Genevra Pope's "valiant" battle, it was unlikely she would obtain the money.
Mrs Pope was offered a settlement of $152,477, but she launched a legal battle to claim the full amount stipulated in her son's employment contract of 60 times his basic monthly salary of $4,000.
She also claimed damages for "pain and distress" caused by the "intransigence" of the company and alleged that her son's working environment had not been "safely secured".
Jason Pope was one of five people snatched during an armed raid on the American-owned diamond mine in 1998. Two Britons and six others were killed.
The appeal judges told Mrs Pope she had won their sympathy over a "distressing" situation, but she was unlikely to recover what she was now owed.
They said Energem had run out of funds and its parent company, Diamond Works Inc - now known as Energem Resources Inc (ERI) - was in liquidation in Canada.
Appeal judge Lord Justice Rix, sitting with Mr Justice Patten, said her legal battle had been "enormous and valiant" and she must be suffering great distress.
"We regret that ourselves, but the courts cannot guarantee the solvency of litigants," he said.
'Too low'
The judge said ERI had a life insurance policy with the Norwich Union.
A dispute arose over the insurance company's liability, but it then paid $152,477 to settle the case.
Because of its financial difficulties ERI was not represented at the full trial, when Mrs Pope was awarded $115,890 by High Court judge Mr Justice Royce, in addition to the insurance company settlement.
Mrs Pope went to appeal, arguing the final sum was still too low.
The appeal judges agreed and ruled she was entitled to $121,233 in addition to the settlement offer - $5,000 more than awarded by the High Court.
However the appeal court rejected her other grounds of appeal and her argument that the net figure should have been still higher.