Dartmoor Vixen Tor walking ban confirmed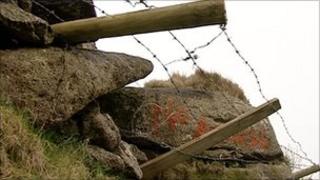 A fight to reopen a Dartmoor beauty spot has failed after a public inquiry ruled there was no right of way.
Campaigners have spent eight years pushing for access to Vixen Tor after it was closed off by its owner Mary Alford in 2003.
But a planning inspector ruled there was not enough evidence to show people had used paths continuously there for a 20-year period before it was closed.
A Devon County Council order to open the path has been rescinded.
The council's case rested on whether the route was in free public use from 1956 to 1976.
But planning inspector Mark Yates said there was not enough evidence to show that the paths had been a public right of way for the unbroken 20-year period.
The order to open the path was supported by the Ramblers Association and the Open Spaces Society.
A total of 59 people gave oral or written accounts of using the paths in the 1970s but documents found by Ms Alford suggested there had been times when the path had not been used.
Mr Yates said: "Overall I accept that people have walked to Vixen Tor and used routes through the enclosure.
"However, I am not satisfied that, on balance, the evidence of public use of the order route, either in whole or part, presented to the inquiry is sufficient to demonstrate the dedication of this route at common law."