Red diesel review after Devon man fined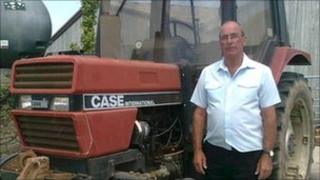 A review on the rules relating to the use of red diesel has been agreed after a campaign from an MP in Devon.
It followed the case of John Thorne, a North Devon farmer who was fined £250 in June for using the fuel to mow Hartland Football Club's field.
Torridge and West Devon MP Geoffrey Cox campaigned for a review, which has been ordered by the Economic Secretary to the Treasury, Justine Greening.
In June, HM Revenue and Customs said Mr Thorne had illegally used the diesel.
It said red diesel was purely for agricultural, horticultural and forestry use.
Mr Thorne had been mowing the football club's field for free every fortnight for a year.
Mr Cox said the review would consider whether the rules for using red diesel for charitable purposes could be relaxed.
Red diesel is used mainly for agricultural and heating purposes and is cheaper than the ordinary white diesel used by many motorists.