Man injured in 'wrong house' attack in Plymouth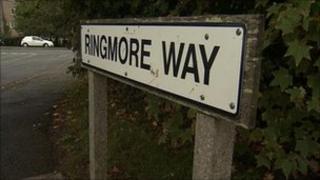 A man has been injured after three men broke into the wrong house in Plymouth to carry out an attack, police say.
The three men broke into a house in Ringmore Way on Friday, Devon and Cornwall Police said.
The injured man was taken to Derriford Hospital for treatment afterwards. Three other people were in the house at the time, including a child.
Police said they thought the attack was planned and they had intelligence the men had broken into the wrong property.
The injured man is not believed to be seriously hurt.
The three other people in the house were left very shaken after the incident, detectives said.