Torbay Council considers cutting £11m from its budget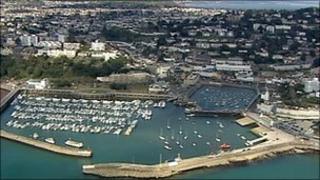 Torbay Council is planning to cut £11m from its 2012/13 budget plans, it has said.
The council said it had already identified just under £2.9m of the savings required.
But introducing more pay and display parking and cutting library hours were some proposals it was going to discuss in a public consultation.
The mayor said a draft budget would be published in December. The final budget will go to the council before March.
The 2011/2012 budget was finalised at £135m.
The authority, which has a Conservative majority, said it currently estimated it would need to spend £133m in 2012/13 to keep services at the same level, taking into account inflation and changes in government funding.
But it was looking at having only £122m to spend, hence the £11m savings required, it added.
The unitary council said overspends in adult and children's services departments had also caused some difficulties.
Alan Tyerman, the council's executive lead for finance, said the authority was not "underestimating the challenge we face" in trying to make the savings.
He said: "We want to reach as many residents as we possibly can with our budget consultation this year and to be as open as we can about the challenges we are facing.
"£11m is a lot of money for the authority to find and there will be tough decisions to be made."
Budget 'already tight'
Steve Darling, who leads the Liberal Democrat Group on the council, said he was worried about the knock-on effects of further savings plans, adding many services had already been affected by the current financial year's savings.
He said: "Those are vulnerable people in our community who are served by those services.
"They already have a tight budget before we start on next year's budget."
The council is facing a 28% reduction in its government grant over a four-year period as part of nationwide savings plans.