Hammer killer Paul Kee warned police about 'death thoughts'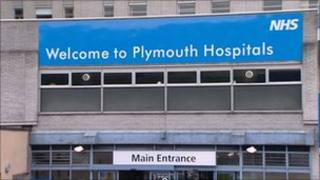 A man who battered his neighbour with a hammer had told police he was thinking about killing him, an inquest has heard.
Gordon Ackrell, 56, from Plymouth, Devon, was attacked by Paul Kee in September 2009 and died 17 days later.
Kee, who had a history of mental health problems, was sent to a secure unit indefinitely last November after admitting manslaughter.
Plymouth Coroner Ian Arrow recorded a verdict of unlawful killing.
The inquest heard that other opportunities to detain 56-year-old Kee had been missed shortly before the hammer attack on Mr Ackrell.
Two days earlier, Kee, who suffered from paranoid schizophrenia, had threatened to stab a patient at a local GP surgery, but by the time it was reported to police, the incident was not considered urgent.
Kee then rang 999 twice the day before the attack, telling police he was feeling suicidal and thinking about killing his neighbour.
But officers who attended his home in Ipswich Close, Whitleigh, were not allowed to detain him under the Mental Health Act because he was at home and their powers are limited to public places.
Instead, he was twice voluntarily taken to hospital and twice released the same day because he appeared calm and lucid when examined.
Det Ch Insp Jim Colwell, from the force's professional standards, told the inquest officers had previously been criticised for appearing to "lure" people from their homes in order to detain them, so they acted "with caution" when dealing with Kee.
Devon and Cornwall Police have introduced new training for officers dealing with people with mental health problems in the wake of Mr Ackrell's death.
The court also heard that Kee, who was sectioned in 2000 and 2005, had attended Derriford Hospital several times in the two weeks before the attack, complaining of "anxiety".
Kee himself called 999 after the attack and he later told police voices in the television had told him what to do.
Mr Ackrell died at Derriford from a pulmonary embolism caused by a deep-vein thrombosis, which was directly linked to the hammer attack.
'He was father's friend'
Recording a verdict of unlawful killing, Mr Arrow said Mr Ackrell's death had been a "sad, sad situation".
Speaking after the inquest, one of Mr Ackrell's three children, Emma Swaffield, said she did not "totally" blame Kee for her father's death.
"We know he [Kee] was ill - I don't totally blame him for what he did," she said.
"He was a friend of my father for many years."
She said the family was satisfied lessons had been learned from the tragedy and it was "comforting" that both the police and NHS had investigated their actions before and after the attack.