Bodmin dentist prescribed penicillin and made 'grave errors'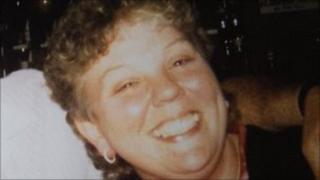 A dentist who prescribed a penicillin-based antibiotic to an allergic patient, should have been struck off, the patient's daughter has said.
Sandra Nicholls, 58, from St Neot, died a month after being given the antibiotic in June 2009.
The General Dental Council (GDC) said Arpad Toth, of Bodmin Dental Care in Cornwall, was seriously negligent and had to address his deficiencies.
Mrs Nicholls' daughter said Mr Toth's actions "had cost the family dear".
Verena Bellringer, 42, who lives in Bodmin, told BBC News her mother, who had a weakened immune system, became unwell after having a tooth extracted.
She went back to the dental surgery, but was seen by Mr Toth as her own dentist was on holiday.
He found a root at the site of the extraction had become infected.
Despite dental records indicating her mother was allergic to penicillin-based antibiotics, Ms Bellringer said Mr Toth prescribed Amoxicillin, claiming it was not penicillin-based.
"Mum was absolutely spot on with her medication - she asked him if he was sure it wasn't penicillin-based and she took them because she felt so ill and trusted the dentist," she said.
After Mrs Nicholls' death from bronchial pneumonia in Derriford Hospital, the family made a formal complaint to the GDC about Mr Toth.
A charge of "knowingly" prescribing the penicillin-based medication was found "not proved" by the council.
However it said Mr Toth was "seriously negligent" and had made "very grave errors" which would be considered "deplorable" by fellow professionals and members of the public.
'First apology'
It accepted his failings could be remedied and ruled he must undergo a personal development plan to address deficiencies as a dentist, which had to include maintaining a log of all patients to whom he has prescribed medicines.
Ms Bellringer said the family were struggling to accept Mr Toth was still being allowed to practise.
"I suppose it's the best we could get legally, but morally we think he should have been struck off," she said.
"On the front of her records in large red letters it was written that mum was allergic to penicillin."
She said the dental practice was also aware that her mother had the auto-immune condition lupus, which reduces the body's natural defence against illness and infection.
After the GDC ruling, Mr Toth offered his condolences to Mrs Nicholls' family. He said he accepted the conditions the GDC had placed on him and remained committed to his patients.
"This is the first time he's apologised, but we still feel we've been robbed of our mum."