'Egg-citing' hen role for Corrie's Antony Cotton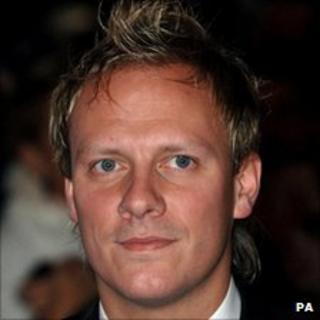 A Devon-based charity which saves thousands of hens from slaughter every year has a new celebrity patron.
Coronation Street actor Antony Cotton started adopting ex-battery hens last year and now admits to being "besotted" with the birds.
Keeping hens was "one of life's simple pleasures", the soap star said.
The British Hen Welfare Trust (BHWT) was set up in Chulmleigh by Jane Howarth, but now has 25 regional centres throughout the UK.
Supporting farmers
The trust takes hens who are at the end of their commercial laying life from about 50 farmers around the UK and puts them up for "adoption".
It also lobbies MPs and MEPs to support British farmers and protect them from cheap imports where there is no control over welfare.
Cotton, 36, said he did not hesitate to say yes when he was asked to become a patron.
"The British Hen Welfare Trust does an amazing job, not only re-homing ex-battery hens but also campaigning to encourage consumers and retailers to go free range," he said.
"Hen-keeping is one of life's simple pleasures and I'm particularly happy to be able to give ex-battery hens, that have had such a dreadful life, a happy retirement.
BHWT, which has re-homed more than 280,000 birds since it started with "one woman and a van" in 2003, now rescues about 60,000 hens a year.
Other patrons of the trust include farmer Jimmy Doherty and chefs Jamie Oliver and Antony Worrall Thompson.
An estimated 500,000 people now keep hens.