Navy Afghan war objector Michael Lyons loses appeal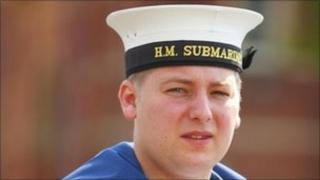 A Royal Navy medic who refused to attend rifle training because of his objection to the war in Afghanistan has lost an appeal against his detention.
Michael Lyons, 25, from Plymouth, was detained after being found guilty at a court martial of disobeying a legal order by refusing to attend training.
He said he had a "moral objection" to bearing arms.
He was dismissed from the service later. He lost his challenge at the Court of Appeal.
Lyons was sentenced in July to seven months' detention at a military correction facility in Colchester, Essex.
His barrister said the basis of the accusation against Lyons was unlawful because it contravened the European Convention on Human Rights.
But Lord Justice Toulson, sitting with Mr Justice Openshaw and Mr Justice Hickinbottom, said military personnel could not pick and choose what orders they carried out.
They also dismissed his appeal against his "manifestly excessive" sentence.
The court heard that Lyons has four weeks left to serve.
Reasons for the decision will be given in writing on a date to be fixed.