'Challenging' tourism boost plan for Plymouth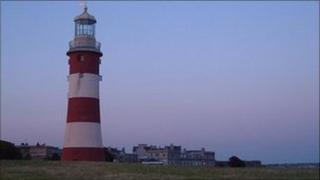 Plans to boost Plymouth's tourism spend by £63m and create 2,800 jobs by 2020 are being discussed by the city council.
The authority said proposals included waterfront improvements, better marketing and using the city as a major conference venue.
About £252m per year is generated by tourism in the city, it said.
Devon and Cornwall Business Council said the council's target was challenging, but realistic.
The proposals include opening more attractions and businesses at the city's Royal William Yard and Commercial Wharf over the next five years.
The Royal William Yard, which was owned by the Royal Navy, has had more than £75m spent on redeveloping the site in recent years.
Head of Devon and Cornwall Business Council Tim Jones said the plan was realistic and had the backing of business.
However Mr Jones added that the figures were "challenging" and he doubted jobs could be created quickly because of the current economic market.
Plymouth City Council said every year the city attracted 3.5m day visitors and 2.4m who stayed overnight.
The city recently hosted the America's Cup World Series, the British Firework Championships and the British Art Show.