Plymouth hotel 'faces closure' over debt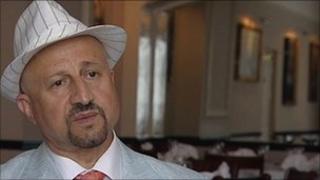 A Plymouth hotelier has said he could be forced to close because he is owed more than £100,000 by a former business partner.
A judge at Plymouth County Court in April 2010 said Joseph Louei, of the Astor Hotel in Elliot Street, was owed £124,000 by Paul Chapman.
Mr Chapman appealed against the award and lost, but Mr Louei told BBC Inside Out he had not received anything yet.
Mr Chapman, of Catalina Villas, Mountbatten, declined to comment.
Mr Louei and Mr Chapman co-owned two hotels, the Boringdon Hall in Plympton and the Astor, before falling out and agreeing to split their company, Legendary Ltd, in 2007.
Mr Louei later sued Mr Chapman for £215,000, arguing that a house at 12 Elliot Street, next to the Astor Hotel, had been due to be given to him mortgage-free as part of the deal.
Mr Chapman made a number of counter-claims and in April 2010 a judge at Plymouth County Court awarded Mr Louei £124,000.
In February 2011 three judges at the Court of Appeal in London dismissed an appeal by Mr Chapman.
Mr Louei said the debt had left the business with a cash-flow crisis.
"It's make or break for me," he said.
He said the jobs of up to 30 people would also be lost if the hotel closed.
"If I don't get the money I will lose my business definitely.
"It is crucial to me."
Mr Chapman was contacted by BBC Inside Out for a comment, but declined.