New animal hospital for Plymouth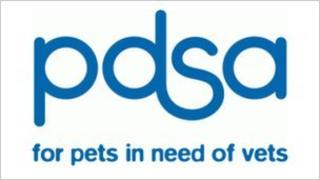 Work has started on a £2m pet hospital in Plymouth.
The animal charity, the PDSA, has so far raised £500,000 towards the cost of the new building.
The hospital, at a technology park at Derriford, will help thousands of pets and their owners from the Plymouth and south east Cornwall areas.
PDSA unveiled plans for the pet hospital in November 2010 and launched an appeal to raise the money needed to build and equip it.
Steve Lockwood, PDSA PetAid hospital Manager, said: "I'm delighted we've made the first dig and I'm hoping this will urge local animal lovers to help us raise more funds.
"I cannot wait to see the new hospital up and running next year."
The PDSA's current PetAid hospital, in Durnford Street, Plymouth, treats more than 9,000 pets a year.
The charity said it had seen a 50% increase in demand over the past five years.
The PDSA receives no government or lottery funding towards its PetAid services and relies entirely on public support.
The charity hopes to finish the hospital by the end of 2012.