Council's plea over empty homes in South Hams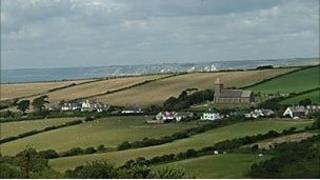 Nearly 300 empty homes have been identified in the South Hams that could provide affordable homes in Devon.
South Hams District Council said the empty homes were a wasted resource and a wasted source of income for their owners.
It said finding two and three-bed family homes in the area had become increasing difficult.
The council wants to speak to home owners about bringing the houses back into use.
It said it would provide a "full service" and would arrange grants for suitable empty homes needing attention.
Councillor Mike Saltern said the 280 properties were "adding to the destruction of rural life".
Mr Saltern added: "With over 2,300 people requiring homes in the South Hams it is almost incredulous that homes can remain empty for long periods of time.
"These are not second homes but does include some that are for sale or awaiting renovation," he added.
"By proactively encouraging owners to come forward we hope to make a real positive difference and give people some hope for their future."
Wendy Rawlings, South Hams Private Sector Accommodation Officer, said: "People are really desperately seeking a roof over their head and a place to put down roots."