Elderly Cullompton woman dies in house fire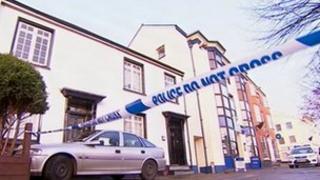 A 95-year-old woman has been found dead after a house fire in Cullompton.
Three fire crews tackled the blaze off the High Street and used breathing apparatus and thermal imaging cameras to reach the woman.
Firefighters were called to the blaze in a semi-detached home in Gold Street Mews shortly before 06:30 GMT.
Part of the ground floor of the house was severely damaged by fire and the rest of the property was severely damaged by smoke.