Extra police to tackle anti-social behaviour in Devon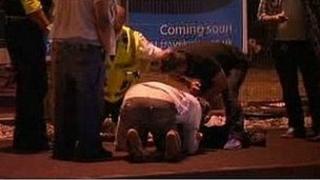 Approximately 70 extra police officers will be used to tackle anti-social behaviour in the lead up to Christmas in North Devon.
Operation Reveller has been launched after a rise in public order incidents prior to the festive period in previous years, a police spokesperson said.
The extra officers are being used to show police do not tolerate drunken anti-social behaviour, the force said.
It will focus on Barnstaple, Bideford and Ilfracombe until 1 January 2012.
Sgt Mark Harper, of Devon and Cornwall Police, said: "More people are going to parties and going out in the lead up to Christmas and there are a lot more public order incidents."
It is hoped the campaign will help stop anti-social drunken behaviour such as fighting, shouting and urinating in the street.
Officers are being used from a central pool, where forces can ask for additional police, Sgt Harper added.
The extra police will be on patrol on Thursdays and Saturdays.