Two men jailed for attacking Exeter man in X Factor row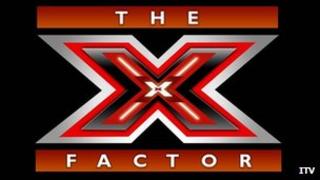 Two men who poured boiling water over a man's head during a row over last year's X Factor final have been jailed.
Brian Wade was badly scalded and part of his ear was bitten off during the attack at his Exeter home in December 2010.
Lee Stynes, 28, and Mathew Gannaway-Pitts, 18, of no fixed address, pleaded guilty to grievous bodily harm at an earlier hearing.
Gannaway-Pitts was jailed for 16 months and Stynes was jailed indefinitely.
Exeter Crown Court was told Mr Wade was attacked after an argument between the three men about who would win the ITV talent show final between Matt Cardle and Rebecca Ferguson.
Public protection
Stynes and Gannaway-Pitts had been staying at Mr Wade's flat when the assault took place.
Although Gannaway-Pitts started the unprovoked attack, it was Stynes who poured the boiling water over the victim and bit off part of his left ear, the court heard.
Stynes admitted causing grievous bodily harm with intent and Gannaway-Pitts admitted inflicting grievous bodily harm.
Stynes, a paranoid schizophrenic with a past history of violence, was jailed indefinitely for public protection.
Among his 42 previous convictions, two were for threatening to bite people's noses off and one was for throwing boiling water at someone.
Judge Erik Salomonsen told the men: "Regardless of who started it, you have been involved in a horrific attack."
Stynes will serve a minimum of three years and four-and-a-half months but will only be released when he is deemed not to be a danger to the public.
Gannaway-Pitts was released on licence because he had served almost a year on remand.