Olympic legacy 'lies in upgrade for Devon facilities'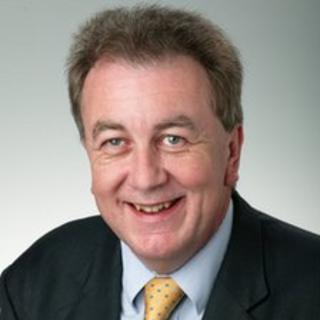 A Devon MP has said the Olympics is an opportunity for the South West to improve its sporting facilities.
Adrian Sanders, MP for Torbay, and a member of the Olympic Select Committee, said he hoped the 2012 Games would raise local interest in sport.
He said: "Be under no allusion, this is a London Games, it is London that won the bid and therefore the bulk of the benefits will go to London."
But he said the 2012 Games could be an "excuse" to upgrade facilities.
Mr Sanders said: "The real issue is the long-term legacy and whether through the Games it generates interest amongst people to engage in sport.
'Try new things'
"Looking at our sporting facilities and using this as an excuse to upgrade and renew many of our sporting facilities.
"Maybe that's the opportunity value of having the Games more than anything else."
Twenty-one sports clubs in the South West have already received funding linked to the Olympics from Sport England.
Okehampton Community Recreation Association (OCRA) received £50,000 as part of the Inspired Facilities legacy grant.
Stuart Lord from OCRA said: "I think the real legacy will be the raising of the profile for sport and ways people can interact with their local community and try new things.
"At grass roots we do need support, we do need funding, we do need help, we know what we want to do, sometimes we just need the funding to help support that."