Parents vow to keep north Devon school open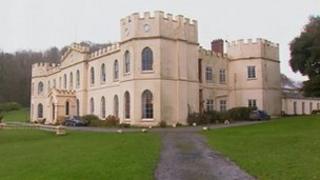 Parents of pupils at a Devon school threatened with closure have formed a management team to help keep it open.
St Michael's Private School in Tawstock, near Barnstaple, announced financial difficulties at the end of last term.
It has been confirmed the school will reopen on Monday, with staff working on a voluntary basis initially.
St Michael's is a co-educational school and nursery for children aged between three months and 13 years.
Gordon Gurr, a parent at St Michael's, said: "We are highly committed. We are very focused on what we're doing.
"We've got a great team of people who every moment of the day are achieving further steps in our goal to get the school open on Monday."
Parents did fear that if the school was put into administration they would have little time to find an alternative for their children.
Stephen Harvey, who has nine-year-old twins at the school, said the uncertainty over the school's future had been very unsettling for everyone involved.
Although the reason for St Michael's possible closure had not been made clear at an emergency meeting held before Christmas, he said he believed falling numbers could be one of the main factors.
"It's a fantastic school, but it's dropped 100 children in two years - that's half its pupils and you've got to ask why," he said.