Helicopter firm Pegasus announces Plymouth headquarters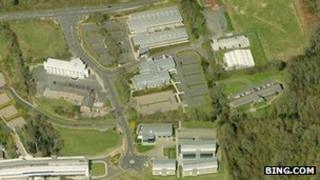 An international helicopter company has announced it will base itself in Devon.
Pegasus Helicopter Group PLC will open its UK headquarters at Tamar Science Park in Plymouth.
The company said it was developing a "revolutionary" helicopter which uses pressure jet technology negating the need for a tail and tail rotor.
The company said it was hoping to sell its helicopters to the civilian and military markets.