Plymouth domestic violence scheme hailed a success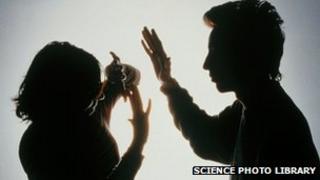 Police in Plymouth have said they are helping one child every day to cope with witnessing domestic violence at home.
A trial of Operation Encompass started in February last year.
It involves officers telling teachers if they have been called out to a pupil's home overnight.
Teachers are then prepared for any changes in behaviour or can support them if they have not managed to finish any work.
Sgt David Carney-Haworth came up with the idea for the scheme which has seen more than 300 children receive support from the project.
He said: "There's always been good sharing of information between the agencies but nothing as dynamic as this.
"This happens the following morning after a domestic incident. When the child walks into the school some form of support will be there ready.
"It's not happened before, not just in Devon and Cornwall, but anywhere in the country. We realised that there was a need for it."
The police said the scheme had been so successful, the Children and Young People's Trust had agreed to fund training for every school in the city.