St Michael's School in Tawstock closes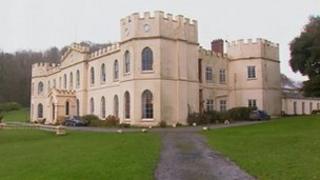 A private school in Devon has announced it will not reopen after the holidays, affecting about 40 children.
St Michael's School in Tawstock, near Barnstaple, revealed it had financial difficulties at the end of last term.
At a meeting on Thursday it said the main school would close although the nursery, based at the school site, is to remain open.
St Michael's was a co-educational school and nursery for children aged between three months and 13 years.
Parents of pupils had formed a management team, with some staff agreeing to work without pay temporarily in the hope of keeping the school open.
But Gordon Gurr, a parent of two children at the school and a part of the management team, said: "We were trying to save the whole school, however yesterday we received data from the administrators and what became evident was the scale of the redundancy liabilities.
"As soon as we stepped through the door we would have to take on the employer's and redundancy liability and, because of the scale of the liabilities, we couldn't open the school.
"A lot of the mothers are getting together with the teachers and trying to put together a teaching group, running for a couple of weeks, giving them [parents] time to re-organise themselves and get their children into schools."
'Tried every avenue'
Mr Gurr said it had been decided the new parent-led team would accept liability for the nursery because it was running at full capacity.
He said the administrators would lease the part of the school needed for the nursery while funding was being sought to acquire the whole site.
A statement from the parent-led management team said: "You can rest assured we tried every possible avenue in the very limited time we had available and it was not for the want of trying."
It added it hoped St Michael's would "resume its position" in providing a pre-prep school, with the nursery acting as a "natural catalyst" as pupils moved in to "year 1, year 2 and beyond".