Dartmoor authority considers parking charges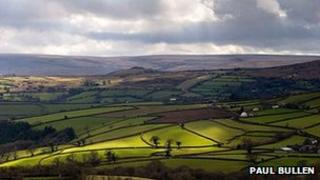 Dartmoor's national park authority is proposing to introduce seasonal charges to park in a moorland town in a bid to generate more money.
The authority is planning to introduce charges in Princetown between April and October.
The authority said it lost 28% of its budget in the government's Comprehensive Spending Review and it had to look at ways of filling the gap.
A consultation into the proposals was under way, the authority said.
Authority chairman Bill Hitchens said: "We have got to look at any asset we have and see if it can contribute to our financial situation."
Under the proposals, the park's honesty boxes would be phased out and parking would start at 50p, rising to £4 to park all day.
Local people will be able to get a £10 annual ticket and West Devon Borough Council would police the car parks, the authority said.