Devon district councillors vote for 23% allowance rise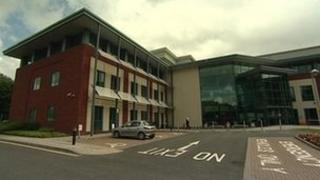 Councillors in the mid Devon district have awarded themselves a 23% rise in allowances.
It means councillors can claim a basic allowance up to £4,500, a rise of £845 from £3,655.
Conservative leader Peter Hare-Scott said the move would bring their allowance in line with the average paid to councillors across England.
Local government union Unison said the increase was unfair, particularly when 500 staff have had a pay freeze.
Mr Hare-Scott said the increase would cost the council an extra £50,000 a year.
Michael Parker, from Unison, said members should have staggered the increase because staff were enduring pay freezes while being "constantly asked to make savings".
He said: "They [councillors] want the full hit in allowances. They could have done a staggered increase over the next few years."
'Totally inappropriate'
The move has also been criticised by local government minister Grant Shapps.
He said: "It is totally inappropriate for councillors to be awarding themselves a massive hike in allowances when their council staff have a pay freeze.
"Every bit of the public sector needs to do their bit to tackle Labour's deficit and make sensible savings.
"Ministers have cut their salaries and frozen their pay. Councillors should follow by example, and the council should think again."
Mr Hare-Scott said that there had been no increases in allowances for several years, and that the move was also necessary to attract "better candidates" for future council positions.
He said: "There's never good time to do this, but we need to attract good candidates as part of work looking at the medium to long-term future of the authority.
"I have great empathy with staff and they have done great job of turning the council round."
One councillor said she would not be making claims for the full amount.
The Liberal councillor for Silverton, Jenny Roach, said she had written to the chief executive to say that she would not accept the increase.
She said: "I didn't vote for it. I voted against the proposal and I am not taking the money."