Marine Academy's free school plans for Plymouth primary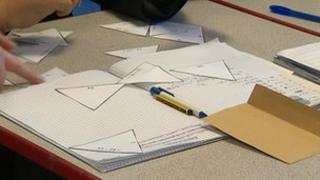 A secondary school in Devon is hoping to create a new "free" primary school.
Marine Academy Plymouth, formerly Tamarside Community College, is a state-funded specialist secondary which opened in September 2010.
It already has a small nursery and wants to offer "seamless" education from birth to 19 years.
Free schools are state-funded, but are independent of local authority control and have the freedom to create their own curriculum.
Plymouth is among the lowest 10 performing local authorities in England and the academy said it wanted to improve education in the city.
Union opposition
Principal Helen Mathieson said if its bid was successful, it would give the academy the impetus to ensure standards were raised.
"We will have a very clear emphasis on literacy, numeracy and also on science and maths," she said.
"In that way we hope to drive up our own particular outcomes in this area of the city."
Teaching unions have opposed free schools, claiming they are socially divisive and undemocratic.
The National Union of Teachers said it believed it was wrong to give state funding to small groups of individuals to run schools that were unaccountable to local communities.
It also claimed free schools could undermine local authorities and undermine national pay and conditions for teachers.
Marine Academy Plymouth said it would make its bid to the Department for Education in February.