Filters at Tottiford water works replaced after 100 years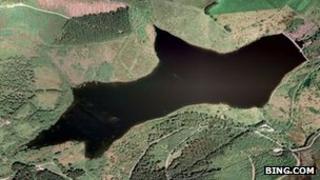 Water filters which have been manually cleaned every day for 100 years at a Devon water works have been replaced.
The filters at Tottiford Water Treatment Works have been replaced by five rapid gravity filters.
The £4m filters have been installed at the Bovey Tracy site by South West Water (SWW).
Kevin Jones who cleaned the old filters for 20 years said: "We are looking forward to having the new filters but the old filters have served us well."
He said: "It's a very precise job. Eight of the 16 filters are washed this way every day, with the next eight done the following day.
"In the 20 years that I have been here, the treatment process has improved greatly. The water is much cleaner before it reaches the filters."
Tottiford Water Treatment Works is supplied by Kennick, Tottiford, Trenchford and Fernworthy reservoirs and supplies about 70,000 properties in south Devon.
Robert Prentice from SWW said: "This is a major investment which will maintain the high quality of drinking water for our customers in south Devon."