Teignbridge District Council 'over estimates' housing need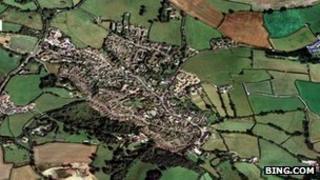 Residents in Devon have complained that a council has over-estimated the number of new houses it needs to build.
Teignbridge District Council (TDC) said its research showed a need for 14,800 houses to be built over 20 years to accommodate the growing population.
But some residents have said the figures are inflated compared to government statistics, and only 10,000 homes are needed.
TDC said it had requested its consultants to re-asses the figures.
Newton Abbot town councillor Kelvyn Shantry said: "I don't think we need 14,800, I think it's nearer 10,000 homes.
"Instead of taking a 20-year average, they [the consultants] took a five-year average at the peak of the housing boom which included the Met Office relocation to Exeter.
'Very old village'
"Figures from ONS (Office for National Statistics) show that in a 20-year forecast, the population growth is 20,000, but the Teignbridge council numbers equate to 34,000.
"We don't need to build market homes for people who aren't going to come here."
The plans for the 14,800 houses, which are on public consultation until 2 March, include a development at Wolborough near Abbotskerswell.
Wendy Grierson, from the parish council, said: "Abbotskerswell is a very old village and we don't want to be overwhelmed with this amount of housing. "
Simon Thornley, a forward planner at TDC, said: "We had the independent experts look at the situation twice over the last five years and in both cases their advice to us was there was a significant need for housing in Teignbridge."