Home improvement firm staff in Plymouth face job losses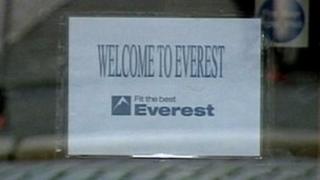 More than 50 staff at a home improvement company call centre in Plymouth are facing losing their jobs.
Everest Ltd said it was consulting with staff on the possibility of 51 jobs going if it closes its St Andrew's Court office.
The Hertfordshire-based company added it was examining possibilities of staff taking on alternative roles in other locations.
The company has begun a 30-day consultation process.
An Everest statement said: "This proposal is a result of a very competitive marketplace and the fact that more and more customers look for information online.
"It is no reflection on the ability of the staff at the centre and we regret that we have had to make this decision."